REMUS Sportexhaust auto-onderdelen.
Oceanparts heeft als leverancier voor de Remus producten gekozen voor GKB Import BV. GKB Import BV is de officiële importeur van REMUS Sportexhaust auto-onderdelen voor Nederland, België en Luxemburg. Het programma, welke wij via onze website aanbieden, is het complete programma zoals door de fabrikant wordt aangeboden. Naast REMUS treft u ook een aantal SEBRING uitlaatdelen aan in onze database. De firma SEBRING is lang geleden overgenomen door REMUS en de kwaliteit en pasvorm etc. is 100% gelijkwaardig aan die van REMUS. De onderdelen zijn dan ook prima samen te monteren.

Remus sportuitlaten, top kwaliteit uit Oostenrijk. Remus sportuitlaten zijn gemaakt van RVS en zijn, tenzij anders vermeld in de productomschrijving, voorzien van E-keur. Alle dempers zijn gebouwd volgens het absorbtie principe, dit houdt in dat alle dempers zijn voorzien van een geperforeerde buis met daar omheen demping materiaal en een demperhuis die de hoge metaal achtige klanken absorberen. De uitlaten geven hierdoor een mooie diepe sound die binnen de EU geluidsnormen zijn toegestaan.

De eindstukken van de Remus einddempers zijn verchroomd, ze zijn hierdoor makkelijk schoon te houden en hebben een maximale glans. bijkomend voordeel is dat deze eindstukken niet verkleuren door de warmte.
(gepolijste RVS eindstukken worden altijd een beetje bronskleurig door de warmte )

De Remus uitlaatdelen kenmerken zich door hun perfecte pasvorm en kwaliteit.
Remus geeft dan ook 3 jaar garantie op haar producten.

In ons overzicht gebruiken wij een aantal cijfers/symbolen welke voor het artikelnummer staan.
1)ATTENTIE: het is niet toegestaan om de stand van de kleppen te wijzigen bij gebruik op de openbare weg.
Als de stand van de kleppen wordt gewijzigd dan is de uitlaat niet langer EG gekeurd en niet meer street legal.
2) Leverbaar zolang de voorraad strekt.
3) Bij installatie van de REMUS Axle-Back en Cat-Back-System op voertuigen welke op het circuit rijden, wordt het een ECU remapping geadviseers voor een maximale toename in performance in te stellen en om er zeker van de zijn dat de CEL (check engine light) niet wordt geactiveerd.
4) Bij installatie van de REMUS Downpipe met of zonder race katalysatoren op voertuigen welke op het circuit rijden, wordt het een ECU remapping aangeraden om er zeker van de zijn dat de CEL (check engine light) niet wordt geactiveerd en om de loop van de motor na montage van de REMUS racing downpipe niet negatief te beïnvloeden.
5) Het gebruik van RACING producten en producten zonder EG goedkeuring is op de openbare weg niet in alle landen toegestaan.
*) Afwijkende condities voor de vakhandel

ATTENTIE: Alle uitlaatdelen worden geleverd met de bijbehorende EG papieren voor de opgegeven modellen met uitgezondering van de RACING en UNIVERSELE uitlaatdelen. Tenzij specifiek aangeven passen de uitlaatdelen alleen in combinatie met de originele achterskirt (bumper) De eindstylingen van REMUS zijn van RVS en verchroomd tenzij anders aangegeven. Wij streven ernaar de informatie op de website actueel te houden maar het kan natuurlijk altijd voorkomen dat wijzigingen en of aanpassingen nog niet bij ons bekend en/of verwerkt zijn. Mocht u hier vragen over hebben neem dan gerust contact met ons op. Mocht u ergens anders een product vinden waa bij er een lagere prijs word gevraagd, neem dan ook gerust contact met ons op.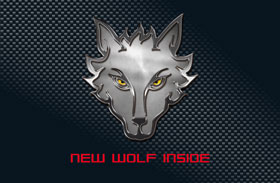 Eind 2014 introduceerde REMUS haar nieuwe look: NEW WOLF INSIDE
SOUND: agressieve Racing Sound, DESIGN: oppervlak kogelgestraalde, 100% RVS, POWER: meer vermogen, minder tegendruk,Lichte bouw en eenPerfecte pasvorm.
Made is Oostenrijk met 36 maanden garantie en bijna allemaal EG gekeurd. Klik op meer informatie voor het actuele programma of zoek op merk en type auto in ons programma.